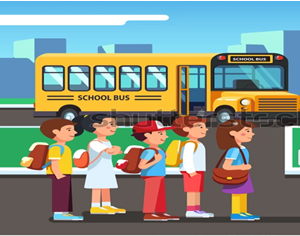 Recreational activity is fantastic for both the physical and social development of our young people.
It's important, however, that outdoor activity is done safely.
This article will address some keys to keeping your students and children safe on the playground and in youth sports.
The benefits of recreational activity for children of all ages are numerous. It reduces stress, promotes physical health, and nurtures personal development and growth.
At the same time, recreational activity needs to be closely monitored by teachers, school administrators, and parents to make sure that children are safe while engaging in recreational activities.
Below are some tips to ensure that students have fun and stay safe:
Make sure that students are dressed appropriately for the weather when engaging in recreational activities and/or playing outdoors.
Offer students plenty of hydration breaks.
Avoid outdoor activities during the hottest days of the year.
Encourage students to follow the rules and practice good sportsmanship.
Have a first-aid kit on hand to address any injuries that may occur.
Did You Know?
Over 2.6 million children are treated for sports and recreation injuries every year. The most serious of these are traumatic brain injuries (or concussions).
By far the biggest risk posed to students engaged in recreational activity are concussions. Traumatic brain injury is much more prevalent for students who play organized sports.
In 2017, a Youth Risk Behavior Survey discovered that 15.1% of students reported having at least one concussion from playing sports or physical activity. 6% reported that they had suffered two or more concussions, and playing on more than one sports team was found to greatly increase the risk for concussion.
Tips for Decreasing Concussion Risk in Children and Young Adults
Childhood concussions are most common between the ages of 11-15 and are closely correlated with outdoor recreational activities and sports. In order to decrease concussion risk among students, take the following steps:
Play sports with lower concussion risks (i.e. baseball, volleyball, tennis) or focus on general conditioning (running, certain gymnastics), especially for younger children.
Delay entry into contact sports that allow deliberate hitting (football, ice hockey) until later adolescence.
When children play sports—in either an organized fashion or as an outdoor activity—make sure they're following the rules.
Encourage children and young people to practice good sportsmanship.
Make sure students wear the proper protective equipment (helmets, shin guards, protective padding, mouth guards, etc.)
If You Suspect That A Student Has Suffered A Concussion, Remove Them From Play And Seek Immediate Medical Attention.
Traumatic brain injuries will, unfortunately, occur as long as students play sports. They are unavoidable. Teachers and parents, however, can make a sizable impact on the severity of the trauma and its lasting effects by remaining vigilant and following the tips above.